OK, Solange Knowles has just become a girl crush! I have to admit: this is one cool chick.  I was perusing the net looking for some natural hair style inspiration and of course I came across plenty of great tidbits. Enjoy!
Our girl crush is singer/DJ/mother/and all around cool chick: Solange Knowles. Solange is the younger, edgier sister to the other Queen B, Beyonce.
Looking at Solange's style, there are five style lessons that us regular folk without stylists can apply to ourselves. Like what you ask? Well…
1. You ARE NOT Your Hair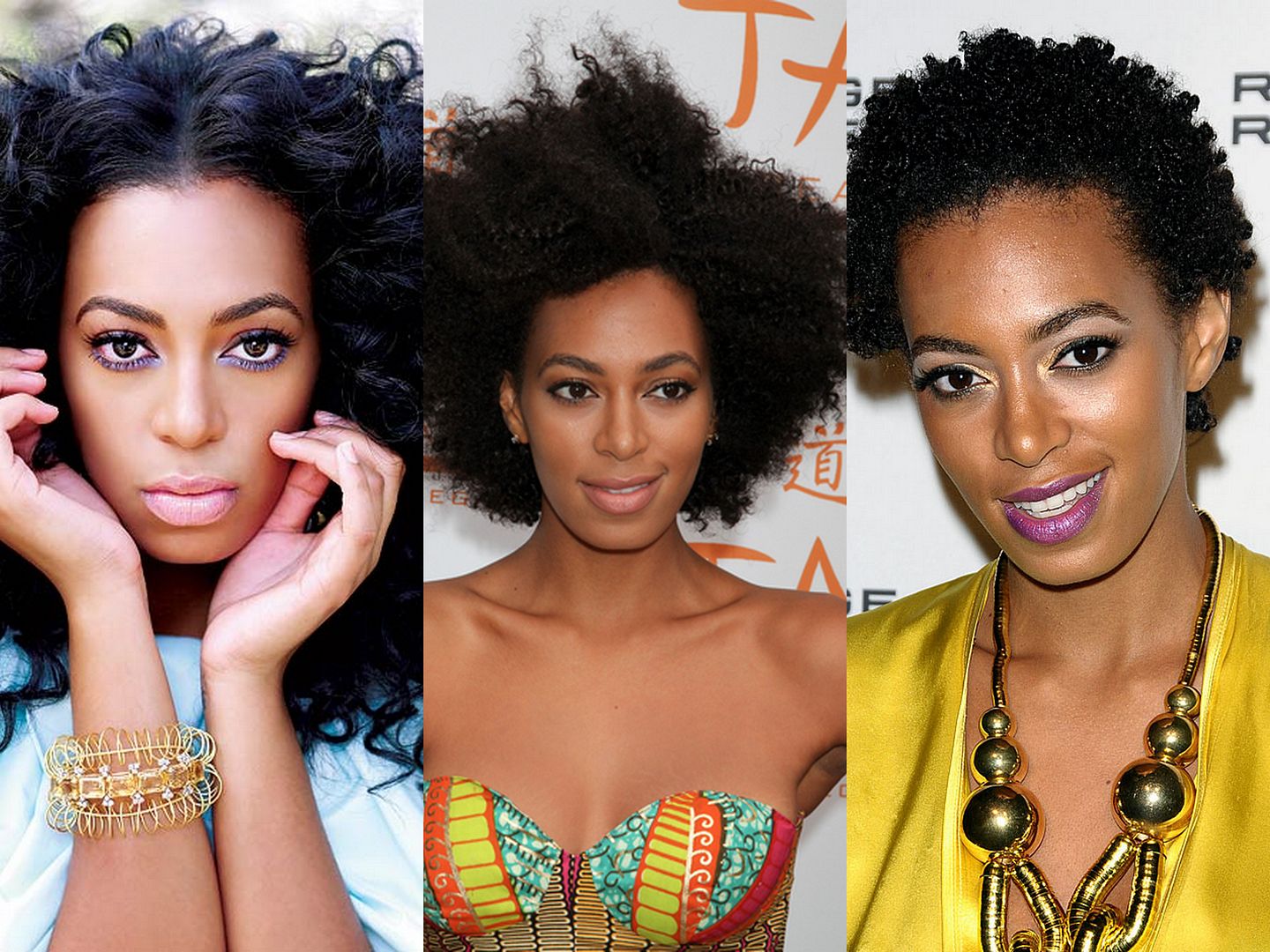 I really admire how Solange was able to up and chop of all of her hair. I know hair is a hugely personal issue with women of color. I appreciate Solange showing us that your hair does not make you pretty. Don't you ladies agree?
2. Invest In Your Shoes
In an interview with Refinery 29, Solo says that, "So many people get it right from the head until the ankles. The shoe is very important." Yeah, I don't want you to be one of those people who get it wrong after the ankles. You don't even have to wear heels all the time, but make sure they don't distract from your look by lookin' tore up.
3. Your Nails Make A Statement, Too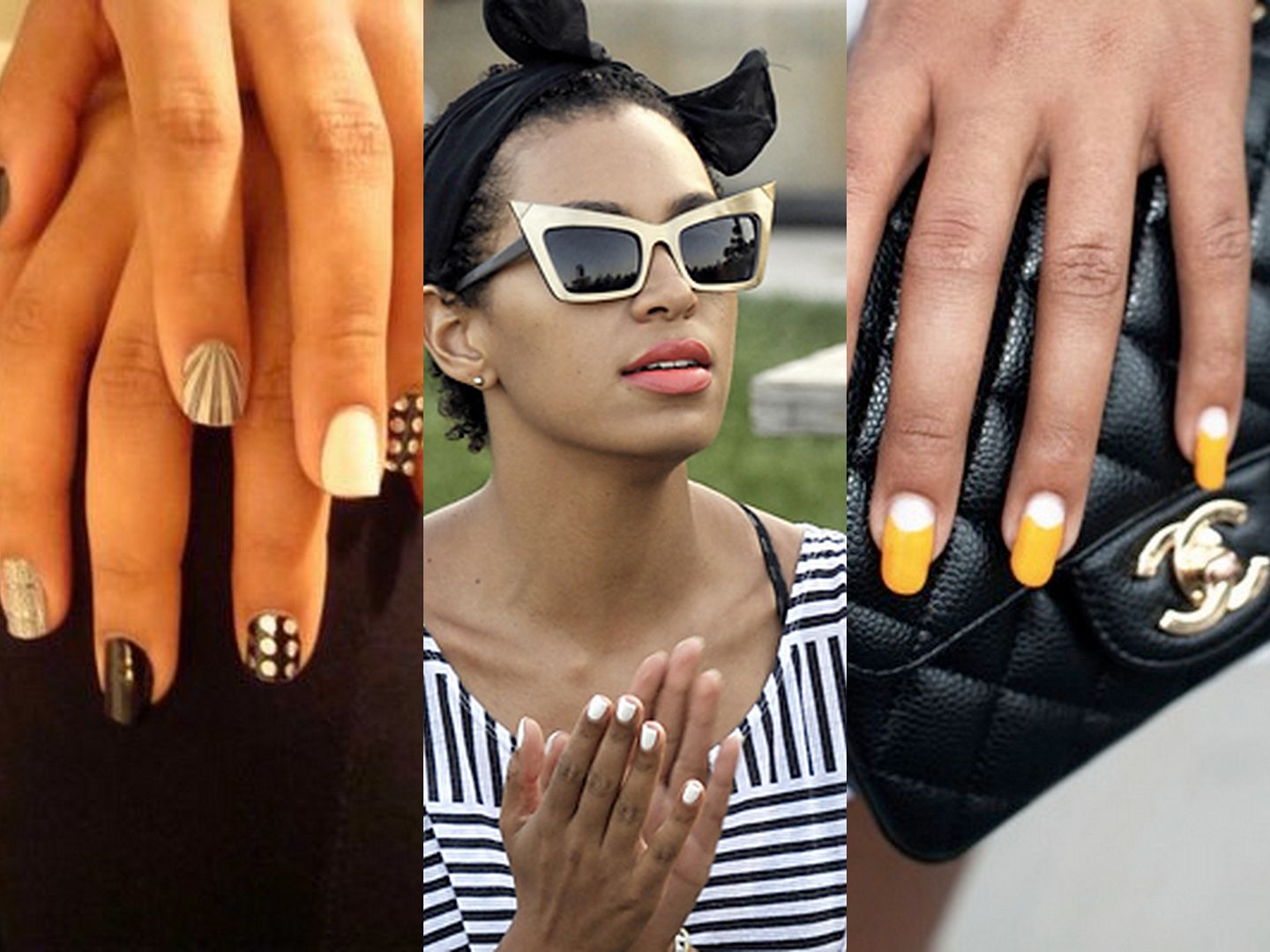 I already know that you ladies can appreciate a gal who enjoys nail polish. Solange doesn't just enjoy it, she is frequently spotted sporting nail art to compliment her outfit. You can never be too old to have fun with your polish. What are your nails saying about you?
4. Prints On Prints On Prints
I was never to keen on mixing prints until I saw Ms. Solange do it. The way she coordinates colors and prints when she mixes them shows us all we need not fear. And if you aren't ready for mixing, don't be afraid to wear a graphic print dress instead of the standard little black dress.
5. March To The Beat Of Your Own Drum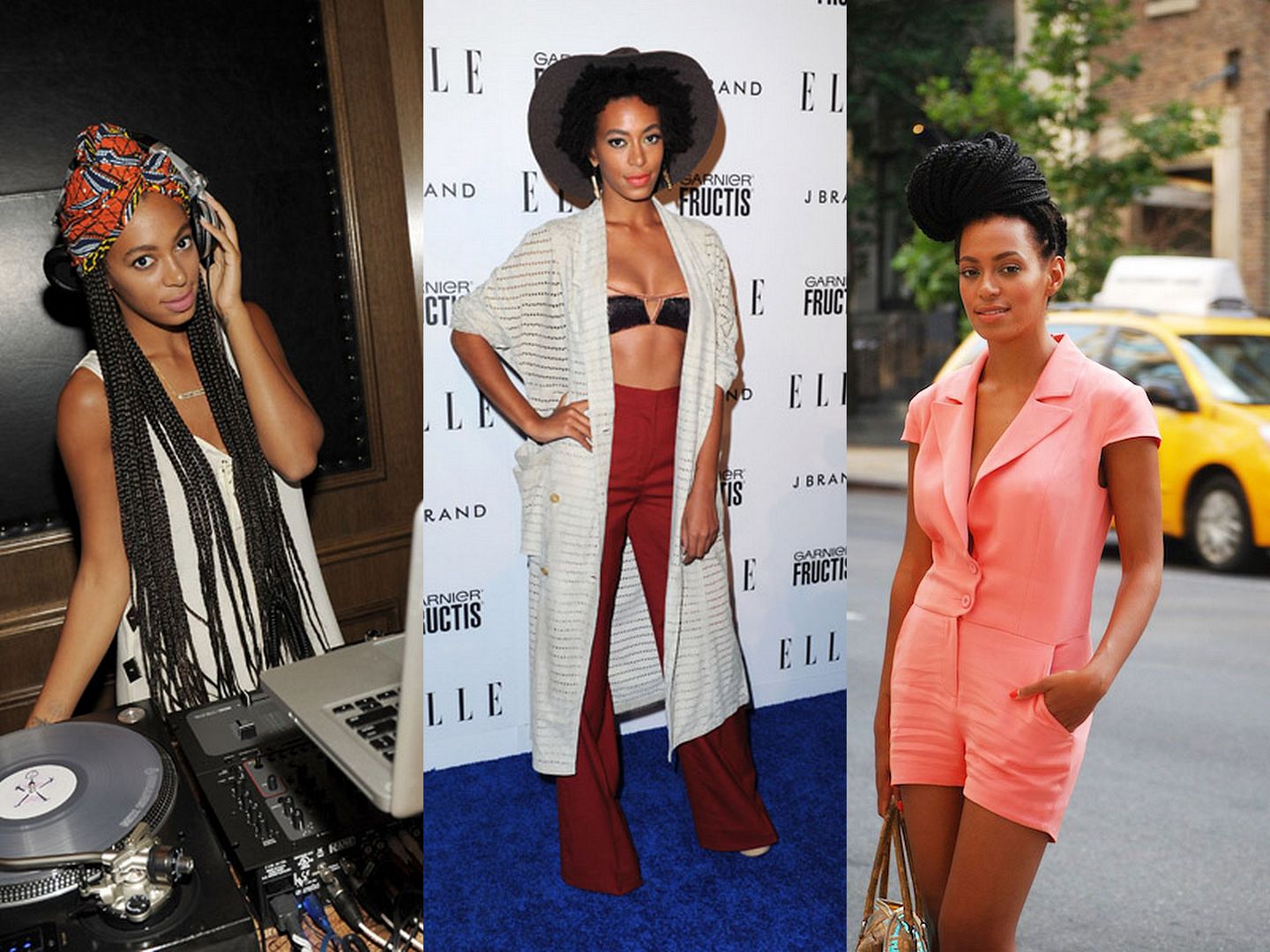 This may be sound odd coming from someone who writes about fashion and trends on a daily basis, but to me style is personal. Your style should tell the rest of the world who exactly you are without ever saying a word. Whatever you chose to do with your look, make sure it represents you. Solange Knowles isn't afraid to get behind a DJ turntable, cut off her hair, mix prints with abandon or wear the British flag on her nails. Your style is you, have fun with it.
Taken from: http://clumpsofmascara.com/2011/12/style-lessons-solange-knowles.html
Read Also